PT
O

Quintal da Carne

é um espaço de experiência gastrônomica para quem é apaixonado

por um bom assado. Em uma casa antiga num dos bairros mais nobres da cidade 
de Porto Alegre nasceu o Quintal. Com uma proposta que une boutique de carnes com cortes
selecionados

e um restaurante, os clientes podem desfrutar de uma área ampla e aberta
para degustar uma carne da melhor qualidade.
Para esse projeto, desenvolvemos um sistema de marca com vários elementos e logos variáveis. 
Tudo isso nos ajudam a contar a história de um lugar para se sentir em casa
e apreciar os momentos especiais, seja em volta da mesa com os amigos ou dando aquela passadinha para garantir o assado do final de semana.
ENG
Quintal da carne is a place for people that love barbecue. In a vintage house in one of the most famous neighborhoods in the city of Porto Alegre, this place is a match of meat boutique
and restaurant, where the clients can enjoy a beautiful garden and eat the highest quality meat.
In this project, I developed a brand system that helps to tell the story of a place where
the customers feel like home, whether around a table with friends or to buy some fresh meat
for the barbecue on the weekend.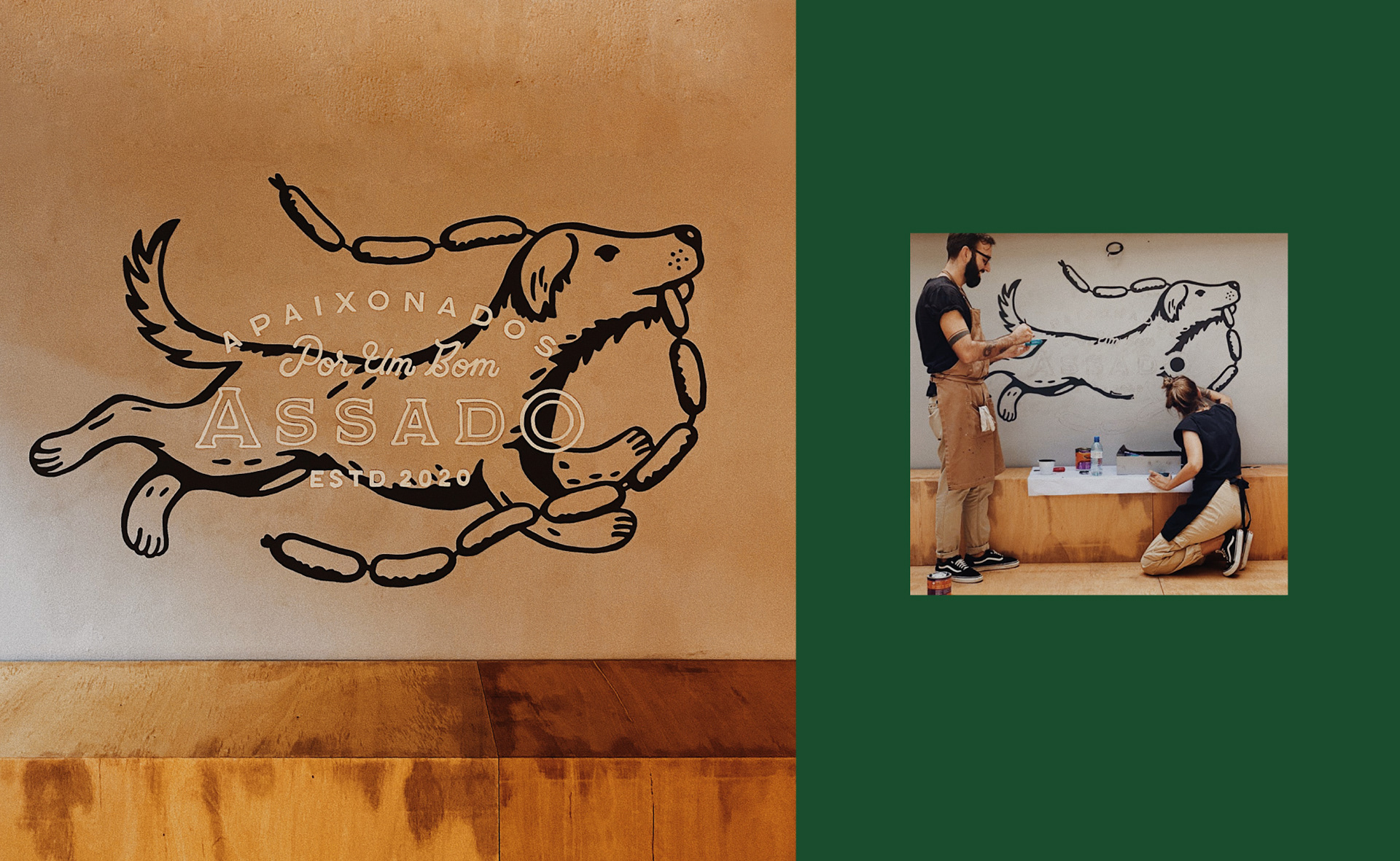 Illustration: Matheus Mendes
Sign Painting: Matheus mendes & Tatiana Forneck